Objective:
To be able to create an event using the coupon
Step by step guide
1. Coupons will be received in the automatic email. An email will have all the information on duration, maximum number of attendees, enabled features (video call, recording, allow duplicate)
2. Click on the link to create an event.
3. One can customize the event by adding the audience details, event title, event type (conference, testing, workshop, etc.), dates, event banner. The event URL here can be customized.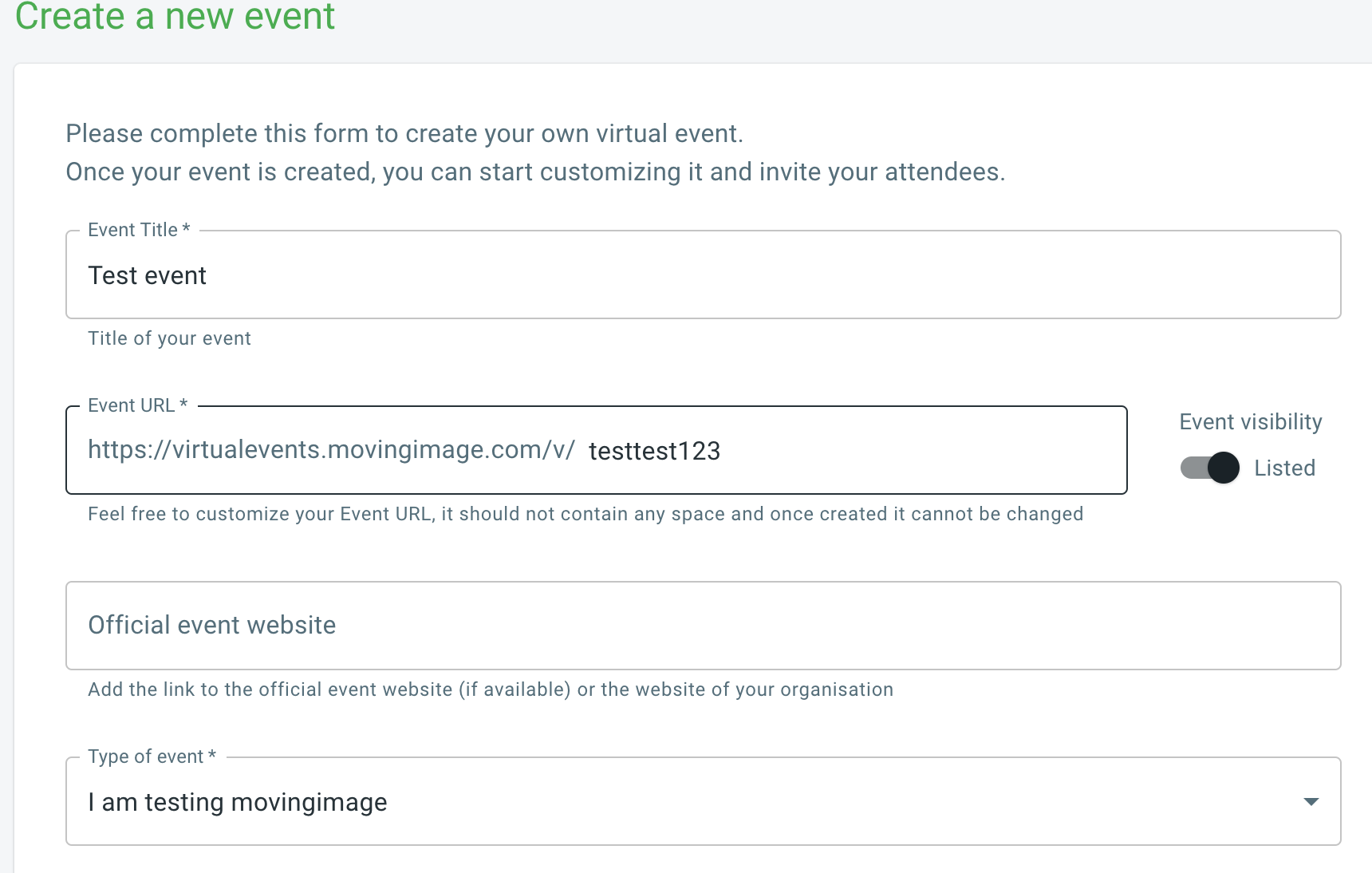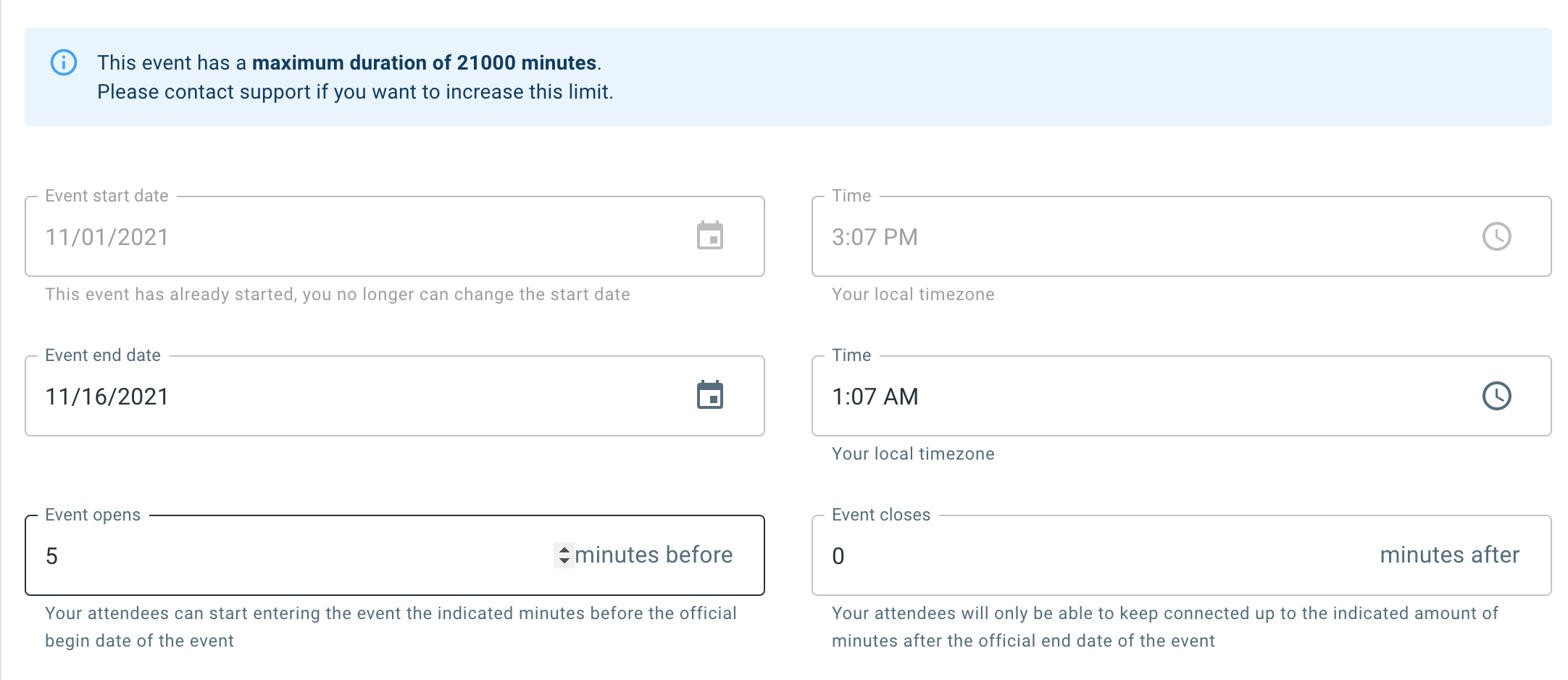 4. Event Banner and description can be entered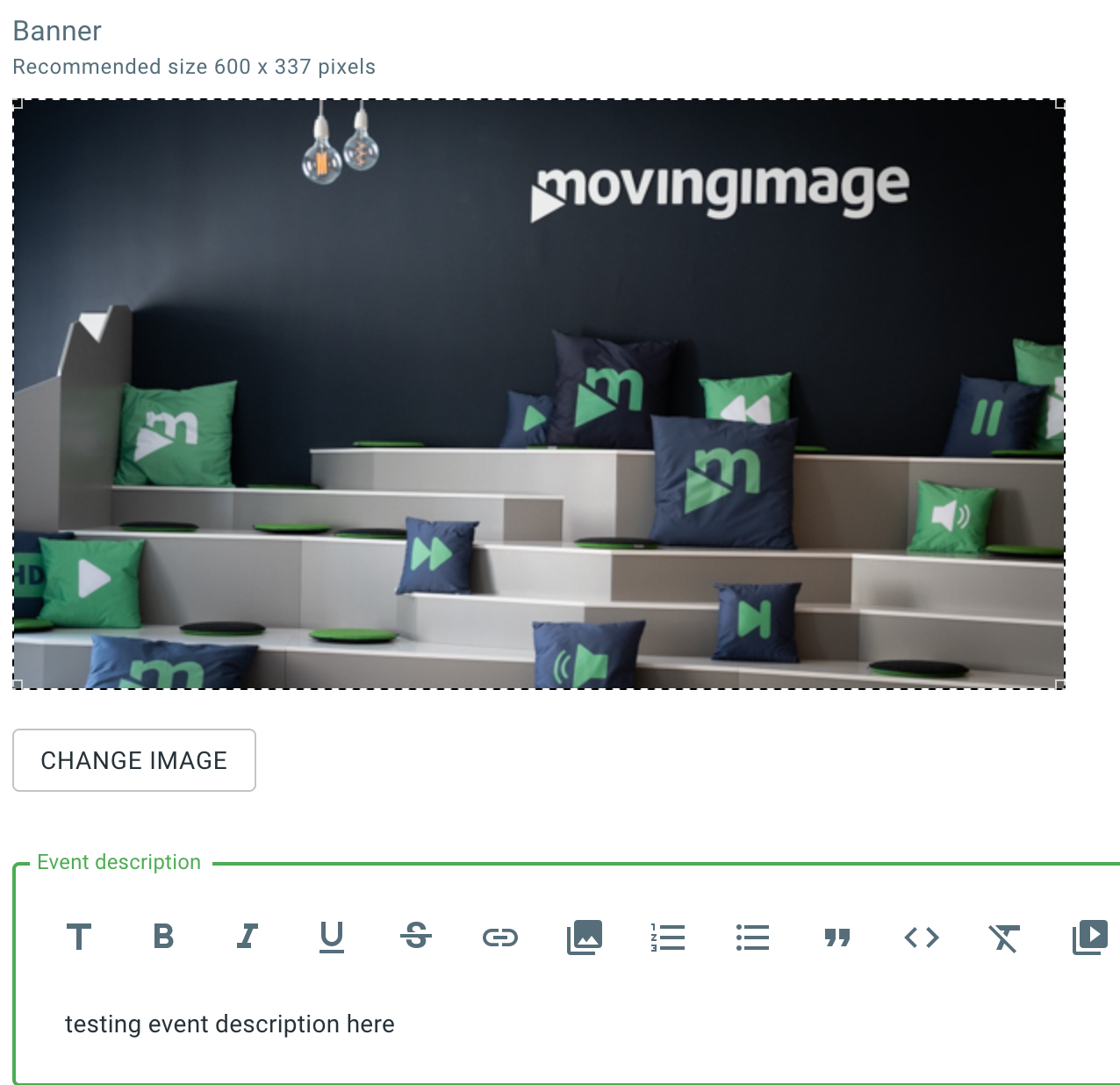 5. Check the options accordingly and click on Create Event.
Note: To allow the support team to access this event, the below option needs to be checked.

6. You will be allowed into the event as soon as it is created. The event URL will be similar to https://virtualevents.movingimage.com/cockpit/event/testtest123
Additionally, an email with the event details will be sent automatically.
7. Also please choose the Event access type and Login methods.
More information on Event access type can be found - here
8. On the left side menu, please click on Main stage and choose the relevant options
Video Conference
Live stream
Embedded App
1. Live Stream: There is an option directly steam using this option. For this option, Livestream URL needs to be provided
For example, Live stream URL can be obtained from Webcast Manager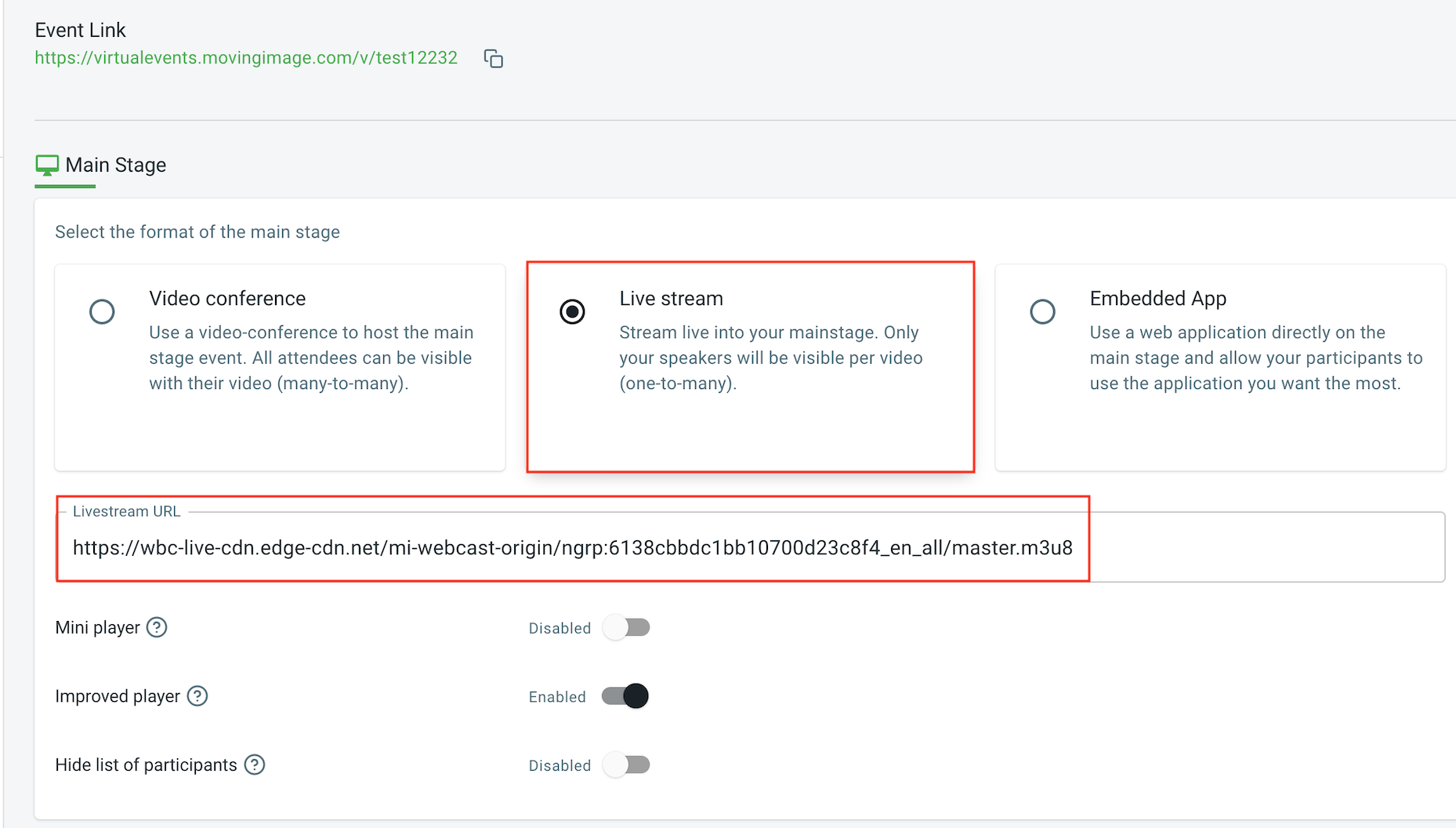 To get the live stream URL, Please go to webcast manager > choose the event > languages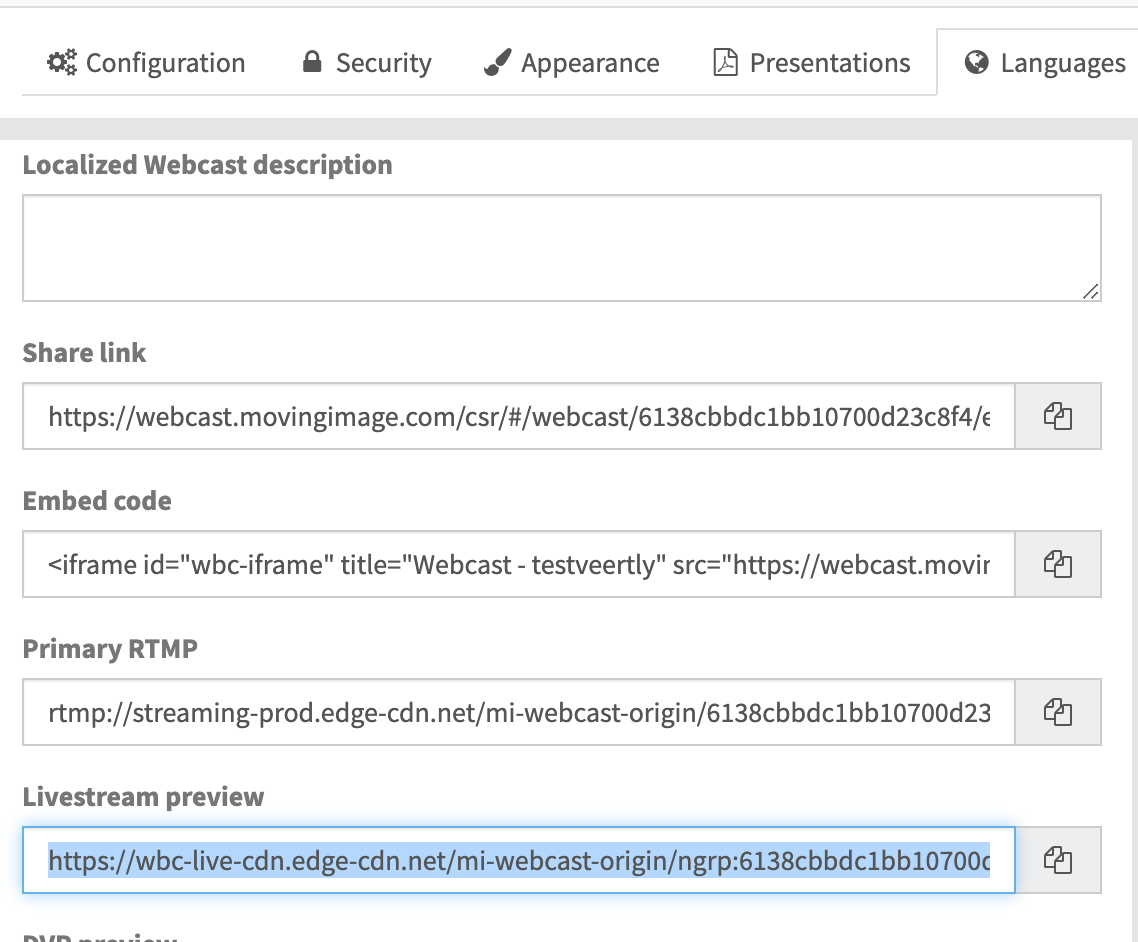 2. Embedded App: Web applications, such as Webcast Consumer, can be embedded in the event.

3. App URL: please enter the URL of Webcast Consumer.
9. Streaming has to be done in the normal way. And can enter into the event.
10. When entered into the event the main screen would look like below. (The banner and Event description that was set during the event creation)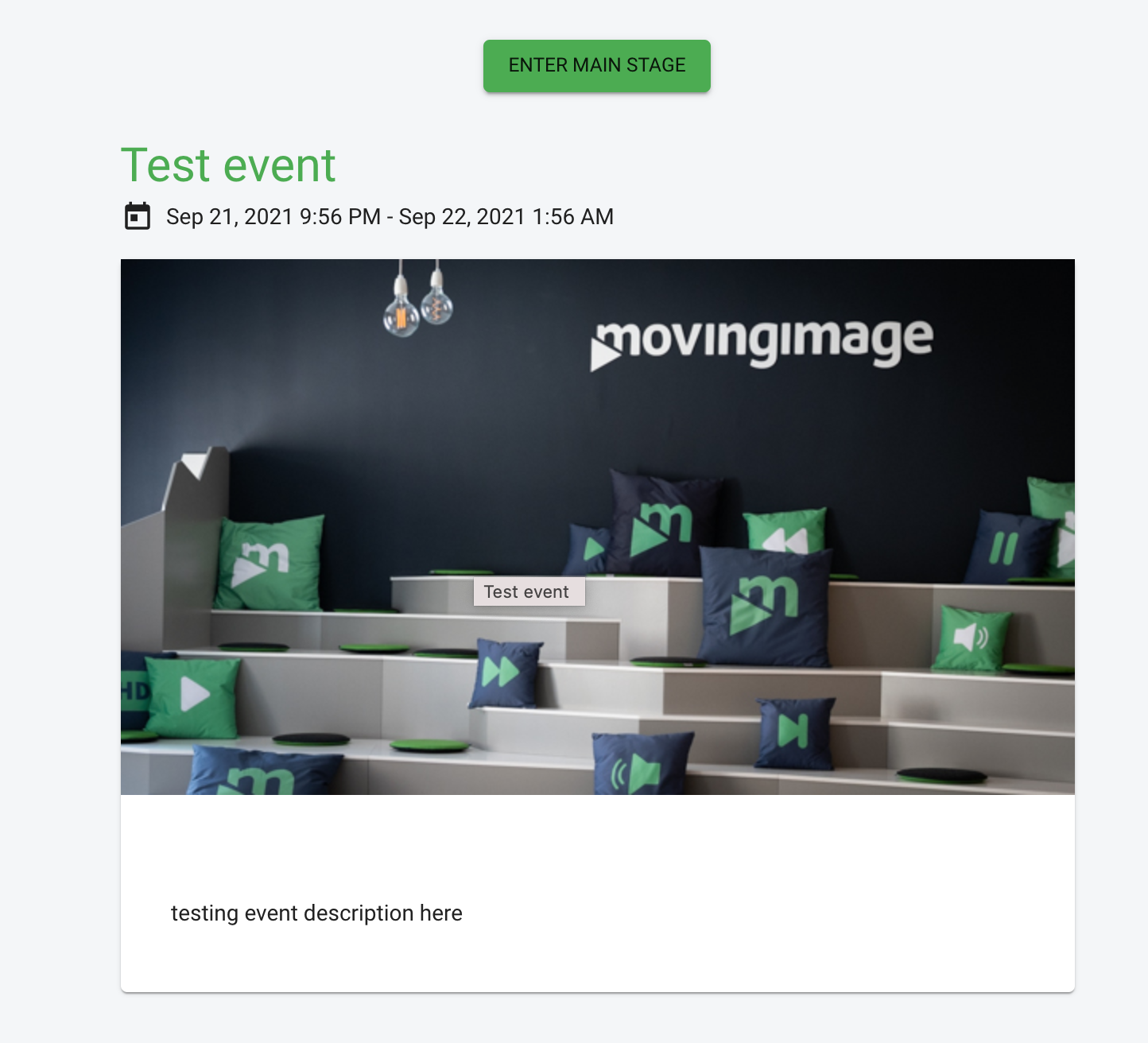 11. When entered into the main stage the event via webcast embedded application will look like this.
The live stream can be started and ended by clicking on the setting icon.