Question
Who can start/stop a recording of a video conference in the event?
Answer
Any host, who is in the video conference, can start/stop the recording of a video conference. A host can stop a recording, even when it was initiated by another host.
Question
How can I start a recording of a video conference in Virtual Events
Answer
From the room/area in which there is a conference call, click on the three-dots symbol on the black bar and select "Start Recording"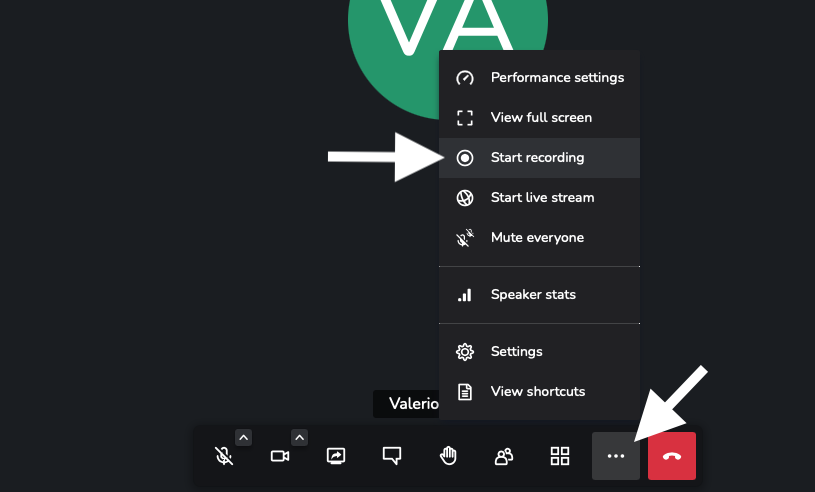 All attendees will get an audio (a registered voice saying "recording is on") and a pop-up notification.
In the same way, you can stop the recording.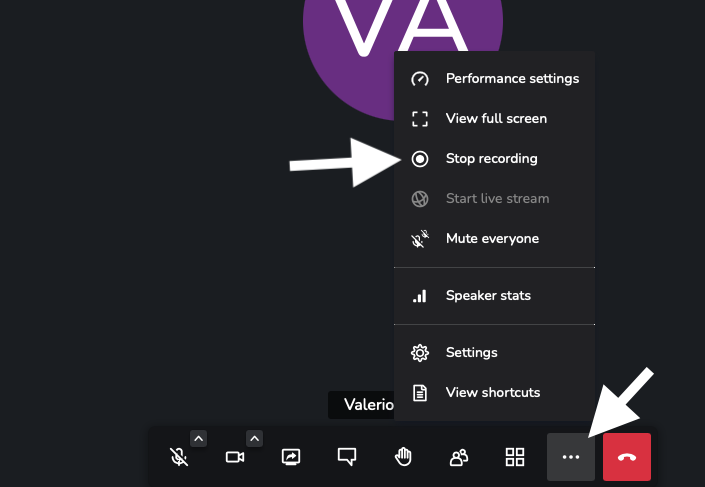 Question
Where can I download the recordings from?
Answer
Go to the cockpit of the event. On the left navigation area, select "Recordings". You will also get the following information for each recording: duration, attendees that were recorded, and area. To download it, just click on the corresponding link.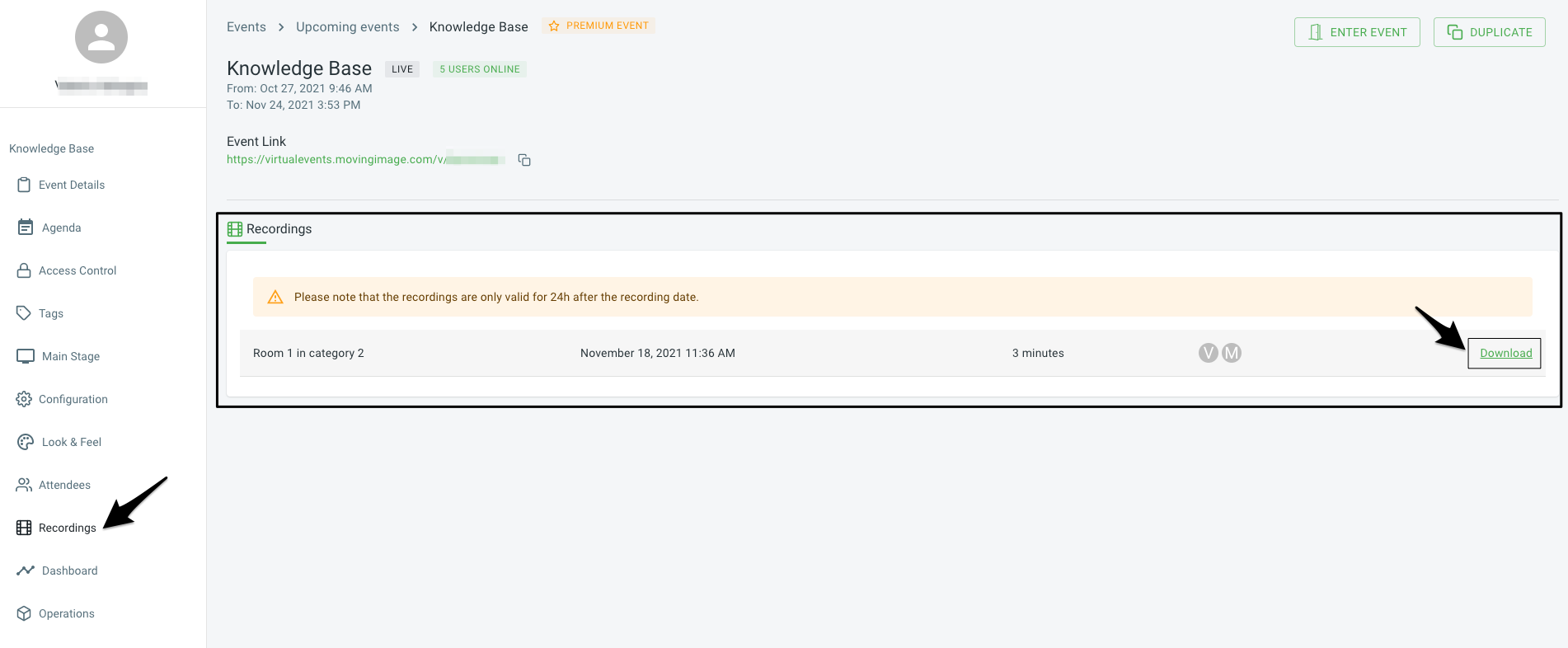 Alternatively, the hosts that were in the area can also download the recording from a link on the automatic e-mail they will get, once the recording is ready.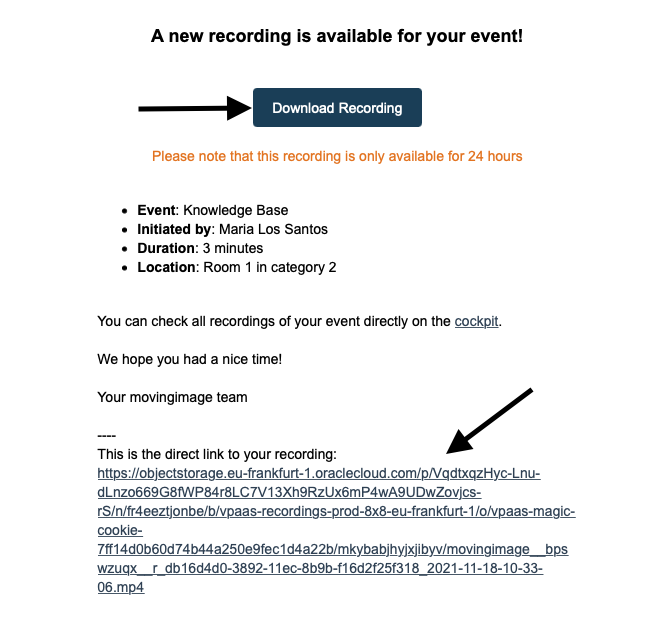 Question
For how long are the event recordings available?
Answer
The recording will be available for 24 hours after its creation.