Requirements
Access to Webcast Manager and Webcast Operator
Objective
During a webcast event, you wish to administer a survey, for example in order to check the interest of participants or ask them which topics they wish to have for the next event.
Step-by-step guide:
1. Create the survey
Firstly you'll need to create a third-party poll using a third-party application such as Google Forms or Survey Monkey.
Publish the survey, and copy the URL to the survey to your clipboard.
2. Connect the survey to the Webcast Manager
NOTE If you don't have access to Webcast Manager, please ask your account admin.
Log into your Webcast Manager account
Select the event to which you wish to add the survey
Go to the "Appearance" tab
On the "Polls and Survey" area, paste the URL link, you have copied in the previous step
Click on the "Save" button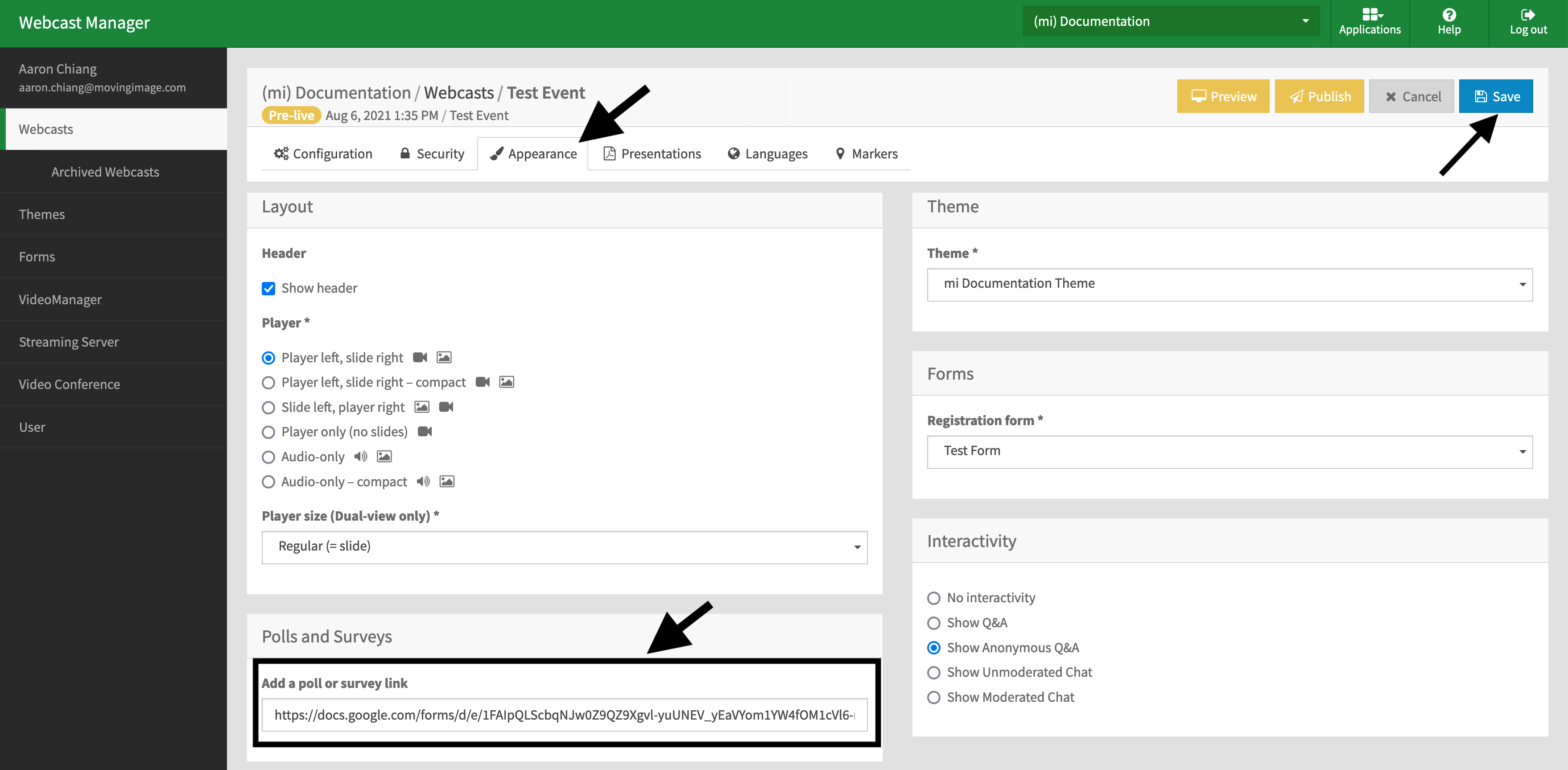 3. Launch the survey from Webcast Operator
Log into your Webcast Operator account
Select the event to which the survey was added
Check if the survey/poll link is present in the Operator
You can easily copy the URL by clicking the left icon above the URL or by opening the URL directly in a new tab. We suggest you check if the survey is correctly shown to the end-user before publishing it.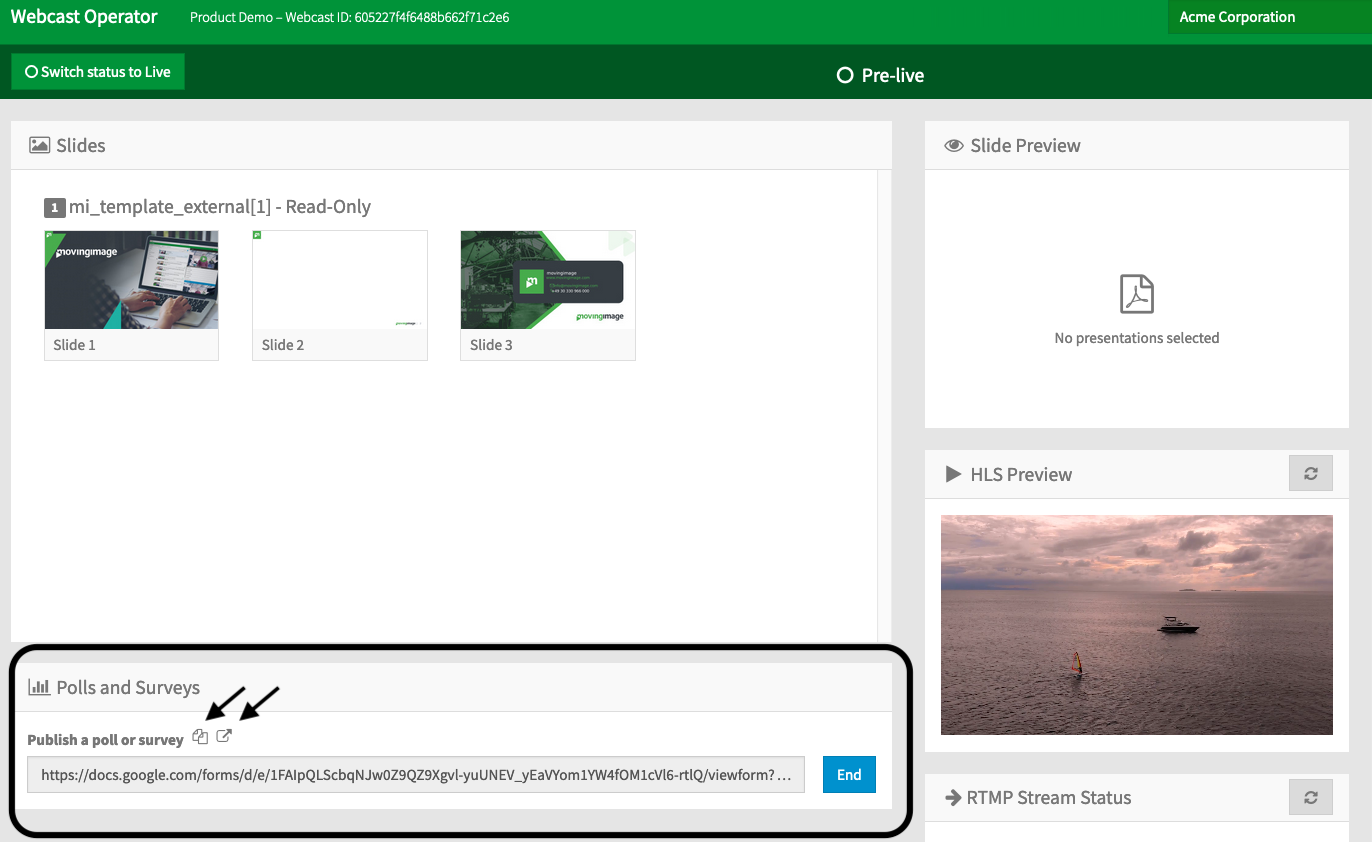 During the event, when the status of the event is "live"*, click on the "Publish" button.
The end-users will see a pop-up window that invites them to take part in the survey. The language of the pop-up window depends on the language of the stream which was set in the Webcast Manager: https://doc.movingimage.com/display/WM/Languages.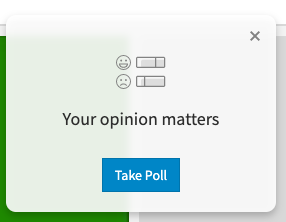 * You can also publish the survey when the event is pre-live in which case the end-users will be invited to take part in the survey as soon as the event is switched to live. If the poll has been published and a user logs in, they will see the pop-up window as soon as they open the event Webcast consumer. If you click on the "End" button while the poll is available, the poll pop-up window will keep on being shown to users that were already logged in but it won't be shown to users who haven't yet logged into your event.
When the poll/survey is concluded, you can check the data you have collected directly from the third-party survey/pool Manager.