Problem
I tried to upload a video but the upload was interrupted.
Option 1 - File size too big
Upload is automatically interrupted after 30 minutes. If the file size is larger than 1 GB, it is very likely that the size of the video is too large for the bandwidth of your connection and cannot upload the video within 30 minutes. After this time, the upload will be automatically interrupted.
Solution to option 1
You can continue the upload where it last stopped.
- Log in with the same user who initiated the upload (only the same user can see the non-completed uploads).
- You will see the interrupted uploads at the top of the video list.
- Click on the "restore upload" icon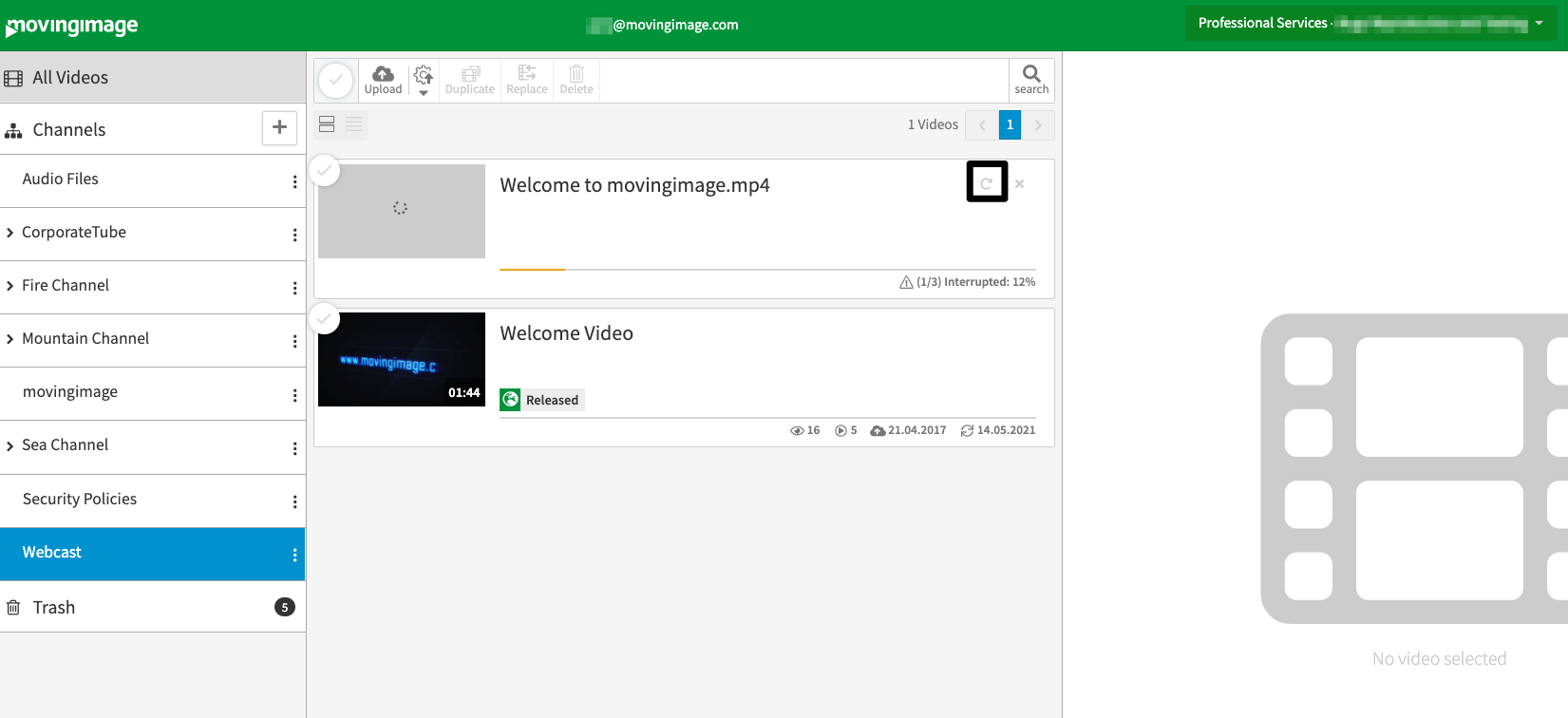 - Select the same file you were uploading from your local device.
- The upload will restart where it was interrupted.
Option 2 - User was logged out during uploading
You were logged out from the VideoManager Pro during the upload.
Solution to option 2
If the video size exceeds 1 GB, we suggest that you use FTP-upload. More information is documented here.
If the problem persists, please contact the support team.