Requirements
Have access to the cockpit of your event.
Objective
You wish to collect some data from the attendees and/or make them create before starting their virtual profile, in order to help them interact through the event, networking, etc. You wish to adapt the registration form with the specific event you are preparing.
The registration form may also help to handle your guest list. For instance, you can share the event link with a larger group and then give access to the guests individually
Step-by-step guide How to customize the attendees' registration form:
1 - Log in to Virtual Events
2 - Go to your cockpit
3 - Navigate to the event
4 - On the left menu, select "Access Control"
5 - Enable the "Guest List" option, the RSVP section will appear under log-in methods.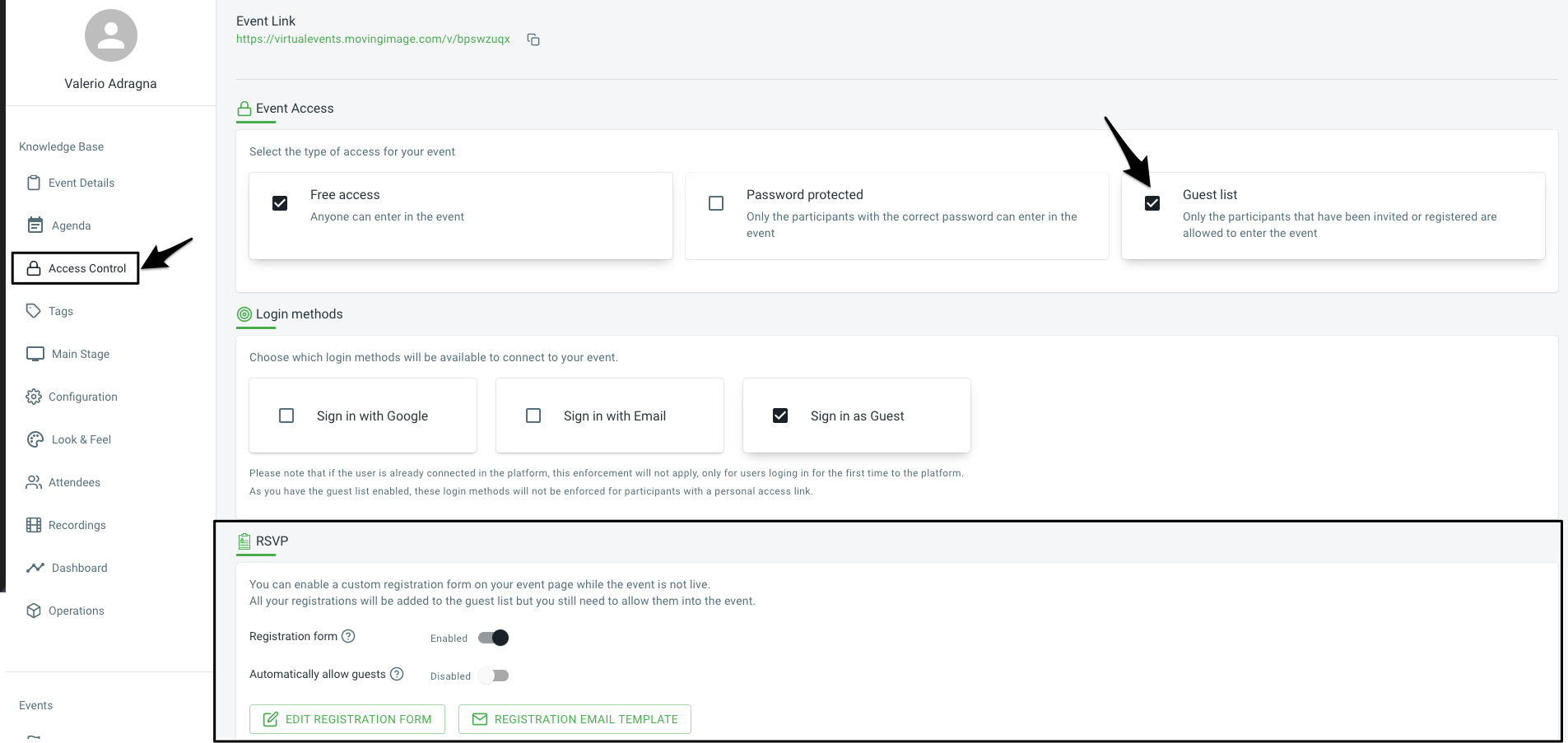 NOTE If also "free access" is enabled and or "Automatically allow guests", anybody can join the event, the registration form will be used only to get attendees' information and/or make them create their virtual profile.
6 - On the "Registration form" interrupter, enable it. So that attendees will be able to register before the event starts. Acceding the link, they will see a "register" button.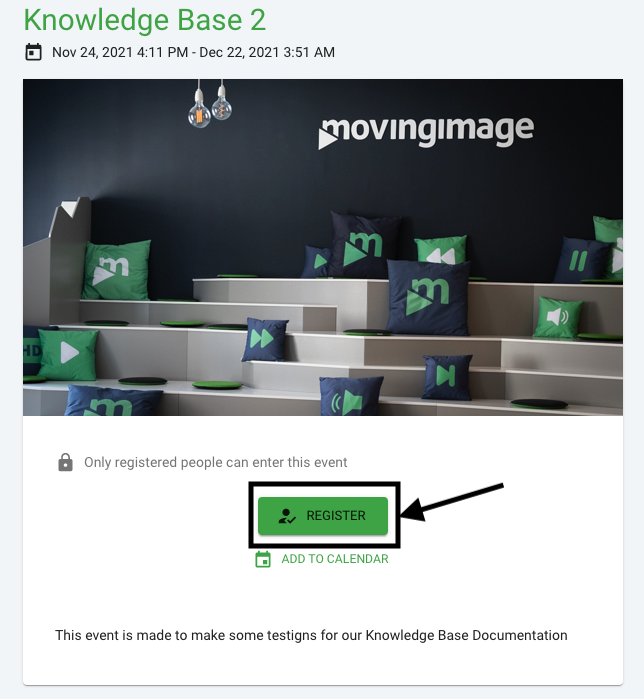 7 - Click on "Edit Registration Form" button. A registration form window will pop up.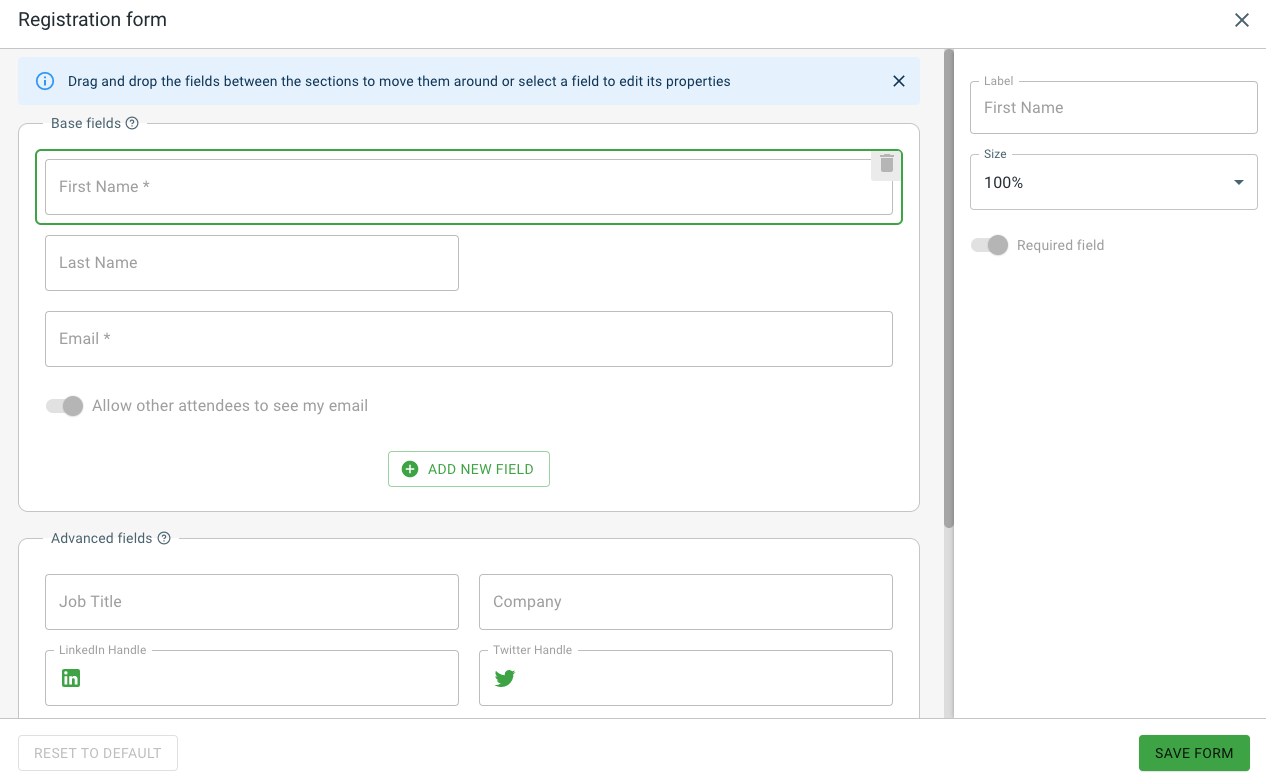 You can customize the following aspects:
The form is normally divided into two parts: Base fields, which are shown directly and may also contain requested fields, and Advanced fields, which are shown if the attendee clicks on the Advanced Profile button. For this reason, it contains only non-requested fields.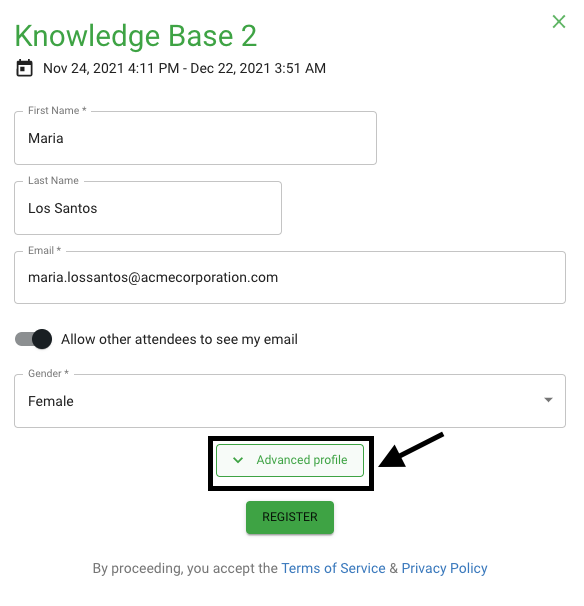 NOTE If you wish to have only one section, you can delete all fields from the advanced fields section. No "Advanced profile" button will be shown to the users.
Selecting any field, you can change the label and the size.

First name and e-mail are requested fields; you can make all other fields requested or leave them optional (default).

Click on "+ Add new field" to create a new field. You have many data type options

To delete one field, just select it and click on the trash bin icon on the top right. You can delete all fields, also the default.

Once you are done, just click on "Save Form" button.
The user will get a standard invitation mail. You can also customize this. Check this article to know how: https://movingimage.zendesk.com/hc/en-150/articles/4405961001234.
Once a new guest is registered, you will see their data in the guest list section. You can export all data in a .csv file, just click on the "Export CSV" button.
In case your event is not "Free Access" but marked with "Guest List", you have to authorize the users to get access to the event.

You have different options to do that:
You can click on the corresponding arrow. A window will pop up. Click on "Allow Access".
You can allow all guests that register by default, by enabling "Automatically allow guests" on RSVP section.
You can select all users and allow them at the same time.