Requirements
Be a host of a Virtual Event
An email-addresses-list of participants you wish to invite
Objective
You are the organizer of a virtual event, you want to give a password-protected event, and at the same time insert easily the event password in the invite
Step-by-step guide:
1. Set the event password
After having created an event, go to the cockpit of the event.
On the left menu, click on "Access Control".
Enable the "Password protected" option and confirm.
In the text field, insert the password you want to set for the event.
You will get a pop-up confirmation on the bottom left of your screen (no need to save).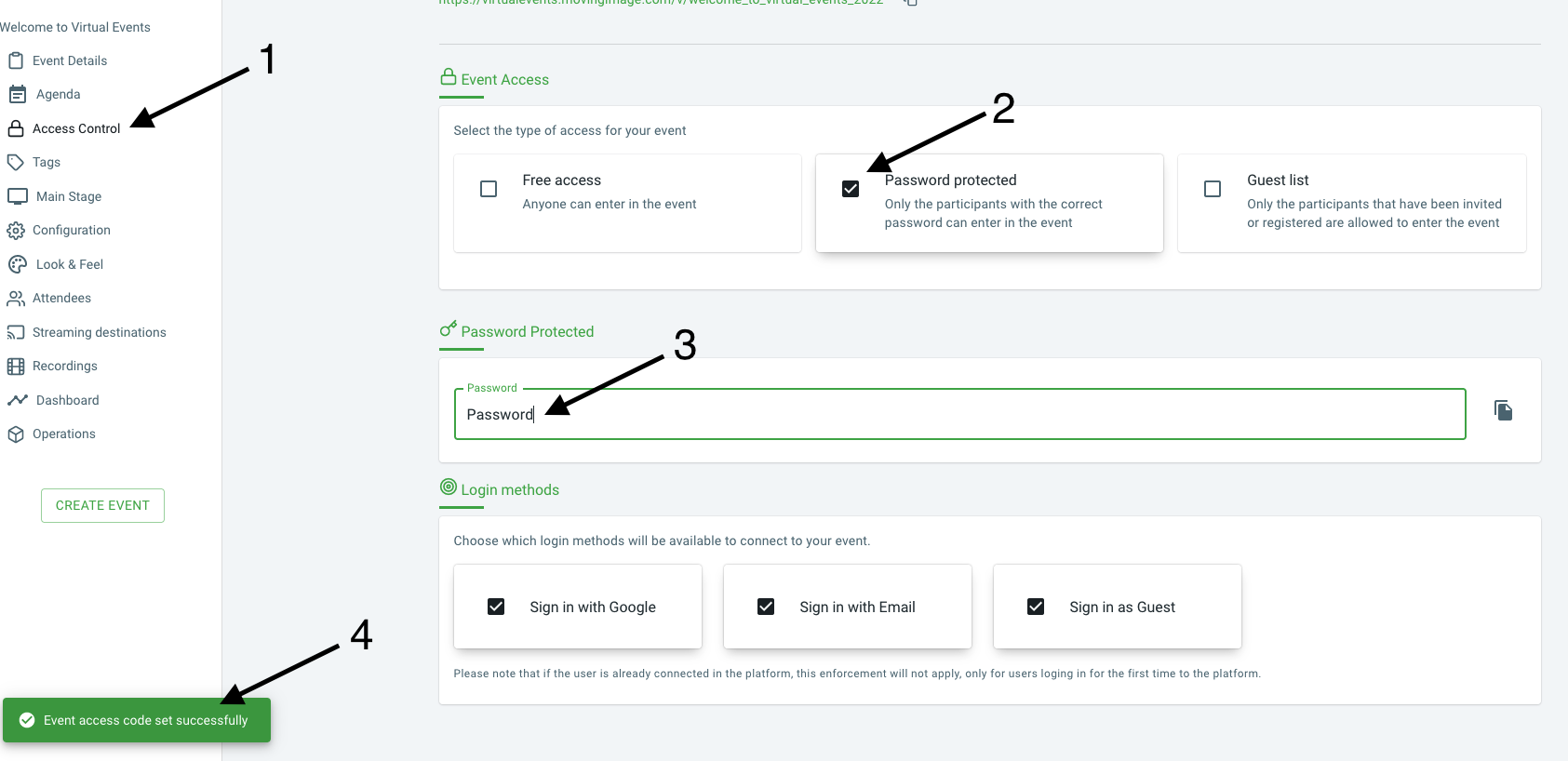 2. Customize the invite template
Enable the "Guest list" option.
Click on the "invite email template" button.
Click on "Customize Template".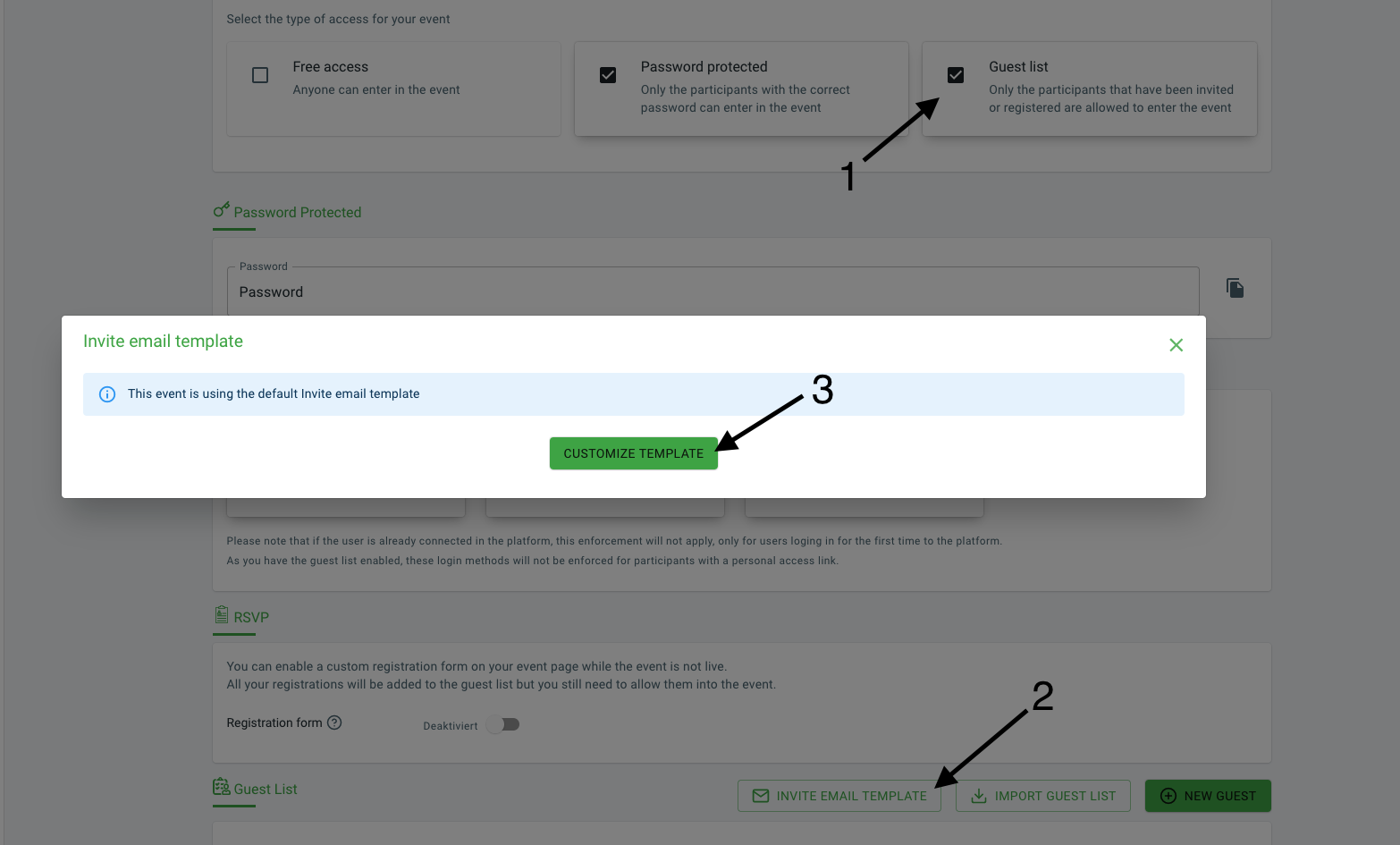 Customize as you like the email template, and insert in it the password of the event. You can find more info about how to customize the email template in this article.
Click on the "Save" button. You will get a pop-up confirmation on the left bottom of your screen.
Close the invite template editor.
3. Import the guest list or add the attendees manually
At the bottom of the page, click on the "import guest list" button and upload the guest list in .csv format (comma separated), or click on the "+ New guest button" to add the guests manually. In both cases, only the email address is required, all other information is optional.
Select singularly the users that you wish to invite to the event, or click on the above square button to select them all.
Click on the "Send invite" button.